Unlocking Key Management for vSphere Encryption
Encrypting data within virtualized servers can seem challenging, but with vSphere 6.5 and 6.7, you have built-in resources for easy integration and management.
How does it all work? Learn about how to take advantage of the new VMware encryption features, setup procedures, and how QuintessenceLabs fits in the equation in a 60-minute practical discussion from QuintessenceLabs' Skip Norton and Chief Technical Officer John Leiseboer.
You will learn about:
vSphere encryption capabilities
What's needed to leverage these capabilities using key and policy management
How to interface vSphere and VSAN with key management capabilities
What to look for in a key manager for successful encryption deployments
Webinar Details:
Date and time: Wednesday September 26th

at 11 am PDT, 2 pm EDT
Login link: this will be emailed to you in advance of the webinar
Presenters:
John Leiseboer
Chief Technical Officer
John has worked in the fields of communications, and information security for over thirty-five years, designing and architecting commercial and military communications and information security hardware, software and systems.
He is also the founding CTO at QuintessenceLabs, responsible for the research, design and development of key management, comsec and infosec products. He has contributed to the development of multiple major security standards.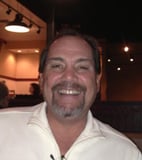 Skip Norton
VP Sales, Americas
Skip Norton is an experienced executive sales and business development manager with a demonstrated history of working in the information security services industry, specifically encryption solutions and technologies.